COMMUNITY SERVICE
Community service is one of the Four Avenues of Service, which encourages Rotarians to offer service to their communities.  Every Rotary Club and every Rotarian assumes a responsibility to find ways to improve the quality of life for those in their communities and to serve the public interest.
Encouraging and fostering the ideal of service to the personal, business and community life of every Rotarian
Opportunities for every Rotarian to exemplify 'Service Above Self'
A chance to respond to the needs of a local community
Are relevant to the community
Serve as a learning experience for Rotarians
Identify a Rotary Club's role in its community
Determine how Rotarians can help with the resources at hand.
CURRENT COMMUNITY SERVICE PROGRAMS
MEALS ON WHEELS 
Our club is an ongoing supporter of Meals on Wheels, and our involvement has grown in 2020. Ryde Rotarians initially volunteered as drivers when there was a 5th Sunday in a month. During the COVID-19 lockdowns, demand for Meals on Wheels increased, and Ryde Rotarians have volunteered for Tuesday, Wednesday and Thursday delivery runs, while continuing with our ongoing 5th Sunday commitment.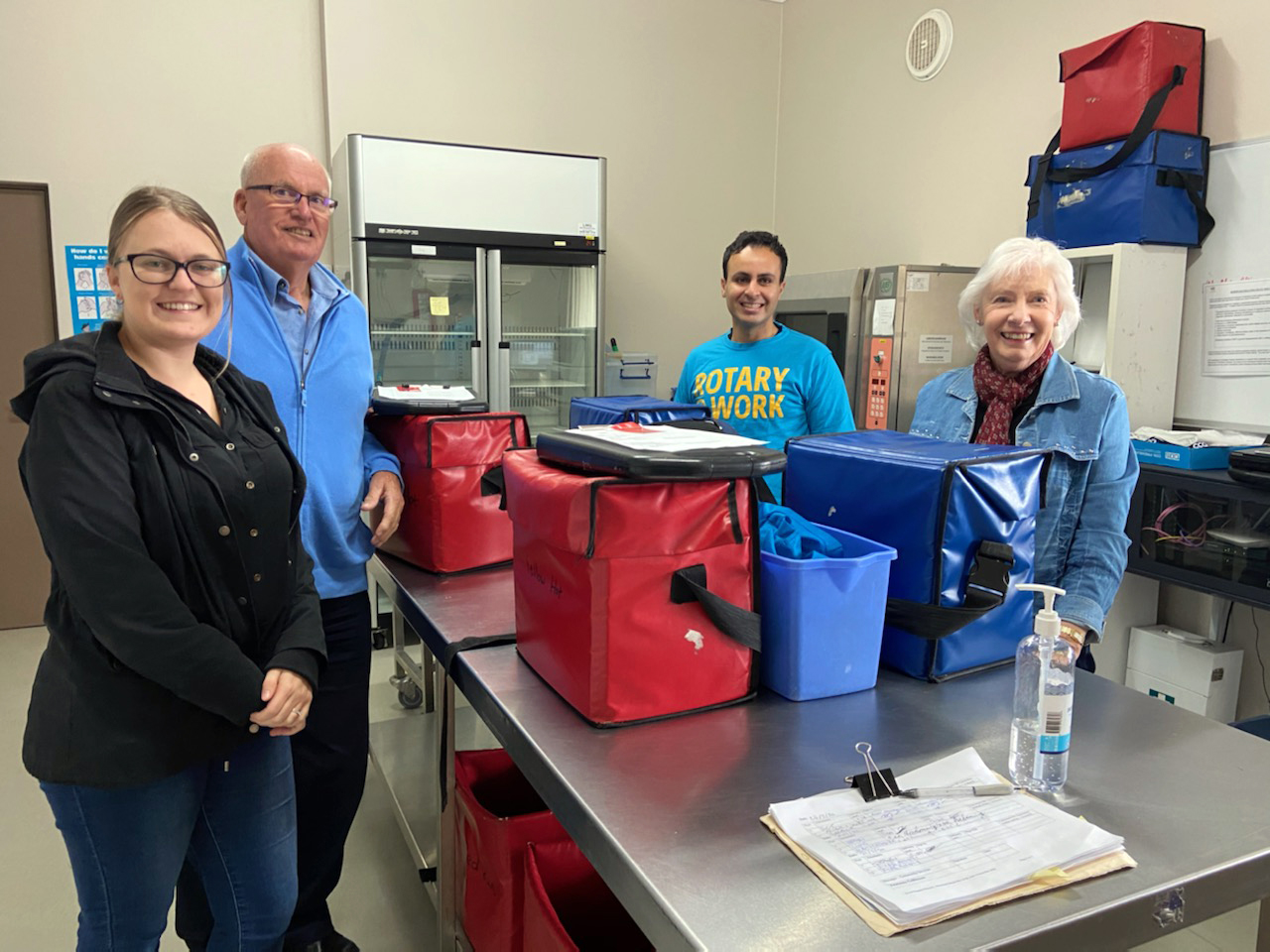 LIGHT UP EAST RYDE
Ryde Rotary has organised and hosted Light Up East Ryde sinceNovember 2018. The Christmas market draws a crowd of thousands from the community to Sager Place in East Ryde. Friends and family come together in the spirit of Christmas to enjoy the local market stalls, food, live entertainment and most of all the community atmosphere.
 When it gets dark, we Light Up East Ryde and turn on the Christmas Lights!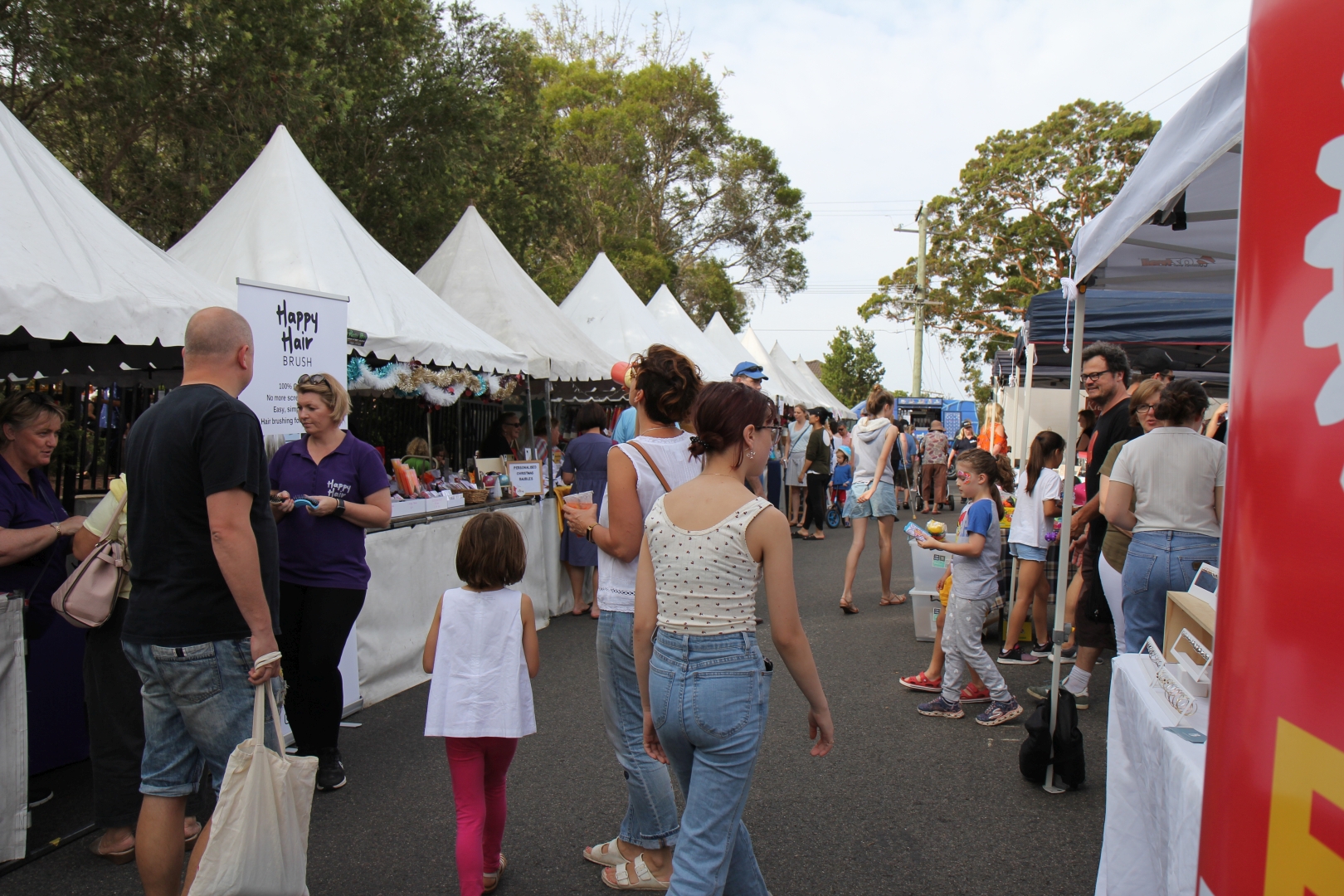 CIRCUS QUIRKUS
Ryde Rotary is an ongoing host and partner of Circus Quirkus, a program which provides underprivileged kids and their families an exciting acrobatic circus performance, paid for by donors and sponsors.
The circus is available to children with disabilities and their families, with all ticket costs covered by sponsoring businesses and no ticket sales available to the public.
Ryde Rotarians attended the event as volunteers, assisting families to find their seats and have a great day out.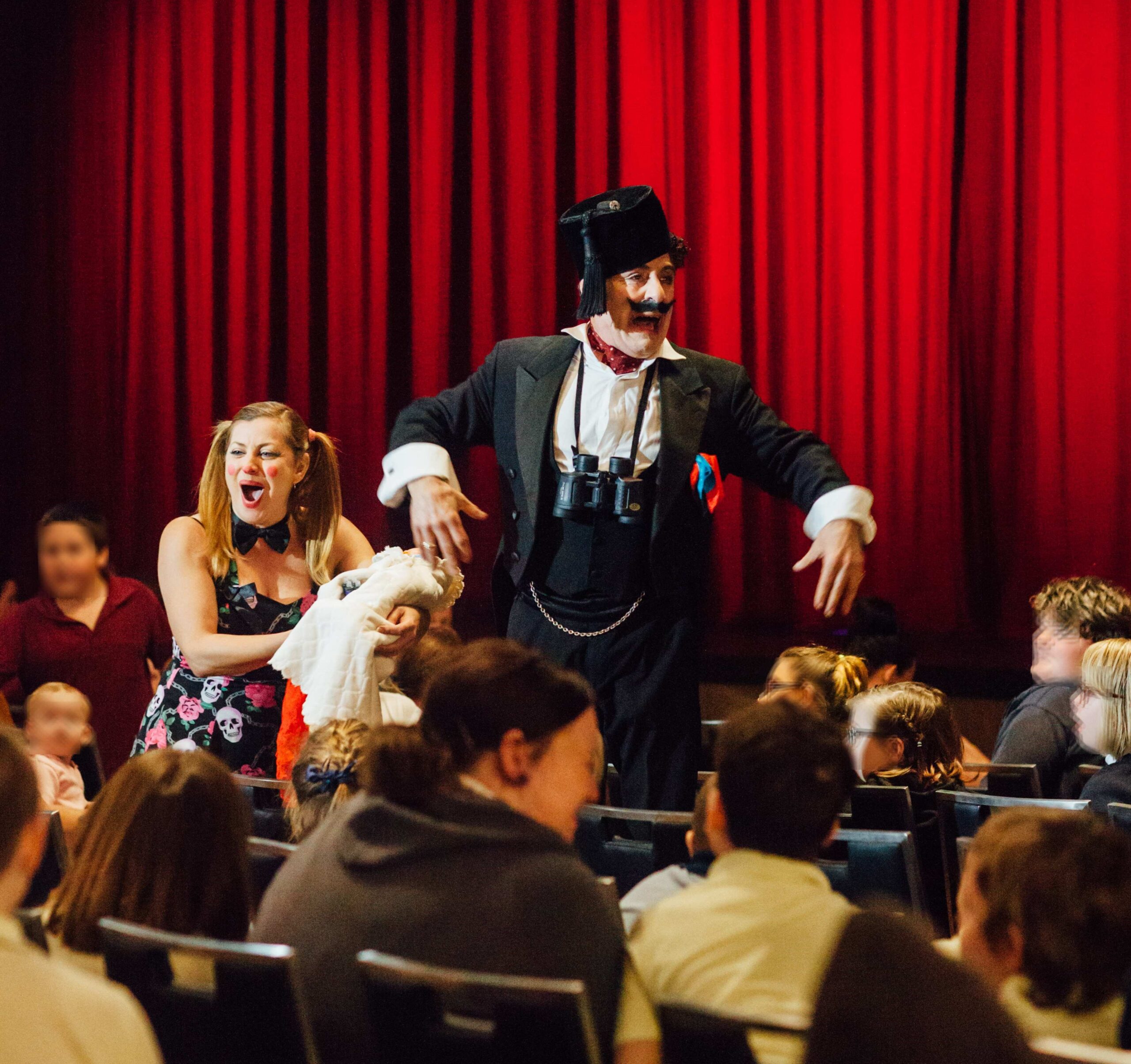 TREES OF JOY
Trees of Joy is a Rotary Club of Ryde community project whereby a Christmas tree is placed in various local Ryde area shopping centres – Top Ryde City, West Ryde Marketplace and the Eastwood Centre. Local charity groups hang envelopes on the trees with the details of needy people in the local area. Shoppers chose a person to support, based on their story and their Christmas wish, and that gift was delivered to the family for Christmas.
In 2019, we partnered with 8 local charities – Salvation Army, North Ryde Community Aid, Catholic Healthcare, Eastwood Community Aid, Ryde Family Support Centre, Telopea Family Resources, Shine for Kids and Wayback.
CHRISTMAS GIFT WRAPPING
Christmas Gift Wrapping at Top Ryde City Shopping Centre is a very popular project which Ryde Rotary shares with our sponsored Interact Club at James Ruse High School. The project was in partnership with the Centre, who provide the paper, tools, tables and chairs. Volunteer Rotarians, Interactors, and friends wrapped Christmas Gifts for members of the community doing their Christmas shopping in exchange for a gold coin donation.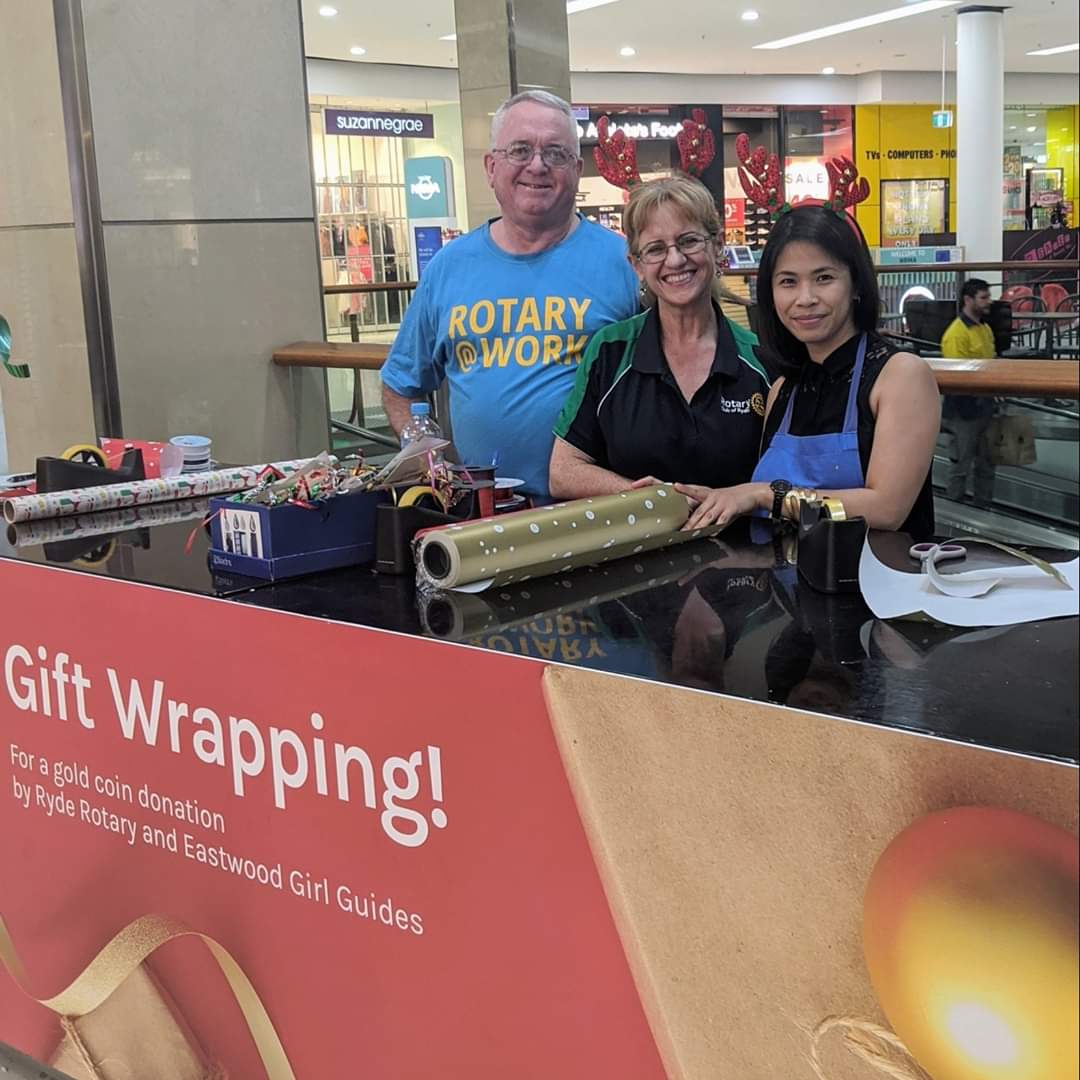 RIDING FOR THE DISABLED
Riding for the Disabled Association (RDA) NSW is a non-profit organisation which enables children and adults with disabilities to enjoy and achieve physical, social, psychological and educational progress through participation in therapeutic horse riding programs and horse related activities. The Ryde Centre is one RDA facility, which relies on the generosity of individuals and organisations to raise the funds required for day to day running expenses of the centre.

Rotary International, the world's first service club organisation, is made up of over 33,000 clubs in more than 200 countries and geographical areas. Its members form a global network of business and professional leaders who volunteer their time and talents to serve their communities and the world.
Rotary's motto, Service Above Self, exemplifies the humanitarian spirit of the organisation's members.
MAKE A DONATION
Using the secure engine of GiveNow.com.au